Me the lucky gal I am is in New York right now although I can pretty much guarantee I will be freezing or cuddled up by a radiator. Also because I'm an amazing person I prewrote this blog so Ell can upload it, well if you are reading this then I guess she has posted it - So well done for remembering my lovely.

Swiftly carrying on, no surprise I have been stressing all week because I didn't know what to pack also I started to realise how cold I am actually going to be. Literally I am always cold, I'm never not wearing multiple layers, I sleep in a jumper two quilts and two blankets because I am genially so cold. I started just putting my hands on Ell so she sees how cold I am like all the time. Legit is it possible for me to be cold blooded?
Powered by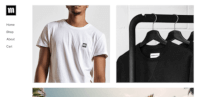 Create your own unique website with customizable templates.